Jackson County Fair Grandstand
Jackson County Fair's grandstand schedule offers a wide range of family-friendly entertainment that appeals to various ages, tastes, and interests.
Tickets are available to purchase at the ticket booth located inside the fairgrounds at the entrance to the grandstand.
Download an overview MAP of the Jackson County Fairgrounds — coming soon!

Click to download a map of building locations at the fairgrounds — coming soon!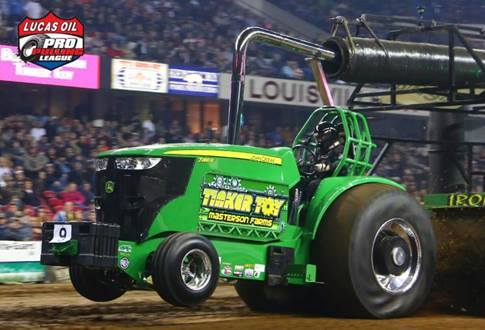 FAIR QUEEN PAGEANT
Sunday, July 22 @8:00 PM
Admission: $5.00 Adults; $2.00 Children 6 to 12; under 6 free
42ND ANNUAL JACKSON COUNTY SPELLING BEE
Sunday, July 22 @3:00 PM
Sponsored by:Berkshire Hathaway HomeServices Indiana Realty Seymour
CLAYTON ANDERSON COUNTRY MUSIC
Monday, July 23 @8:00 PM
Admission: $12.00 Adults; $2.00 Children 6 to 12; under 6 free
Sponsored by:Indiana Country 101.5 WKKG
DEMOLITION DERBY
Tuesday, July 24 @8:00 PM
Full Cars, Mini Cars, and Mini Vans
Kids Power Wheel Demo sponsored by Bob Poynter of Seymour
Admission: Adults-Grandstand $10.00; Pit Pass $15.00; $2.00 Children 6 to 12; under 6 free
Sponsored by Klaes Chiropractic Clinic and RADIO 96.3 WJAA
Equipment provided by King's Trucking & Excavating
LUCAS OIL PRO PULLING LEAGUE
Wednesday, July 25 @7:30 PM
LIMITED PRO STOCK DIESEL TRUCKS
HOT FARM TRACTORS & 4X4 PRO STOCK TRUCKS
Plus 11,500 lb & P Pump Allowed Tractors – No JD 5020's or JD 6030's
Admission: Adults-Grandstand or Pit Pass $15.00; $2.00 Children 6 to 12; under 6 free
Equipment provided by Wright Implement and Wischmeier Companies, LLC
THURSDAY NIGHT THUNDER
Thursday, July 26 @7:00 PM
Indiana Pro Late Models, Modifieds, Superstocks, Hornets
Admission: Adults-Grandstand $15.00; Pit Pass $30.00; $2.00 Children 6 to 12; under 6 free
MIDNIGHT NOON – COUNTRY MUSIC (David & Whitney Campbell)
Friday, July 27 @8:00 PM
Admission: $10.00 Adults; $2.00 Children 6 to 12; under 6 free
Sponsored by 92.7 NASH ICON WXKU
JACKSON COUNTY GRAND CHAMPION FAIR 6TH ANNUAL PAUL CROCKETT MEMORIAL
Saturday, July 28 @7:00 PM
Super Late Models, Superstocks, Modifieds, Pure Stocks
Admission: Adults Grandstand $20.00; Pit Pass $35.00; $2.00 Children 6 to 12; under 6 free
Sponsored by Jackson County Fair